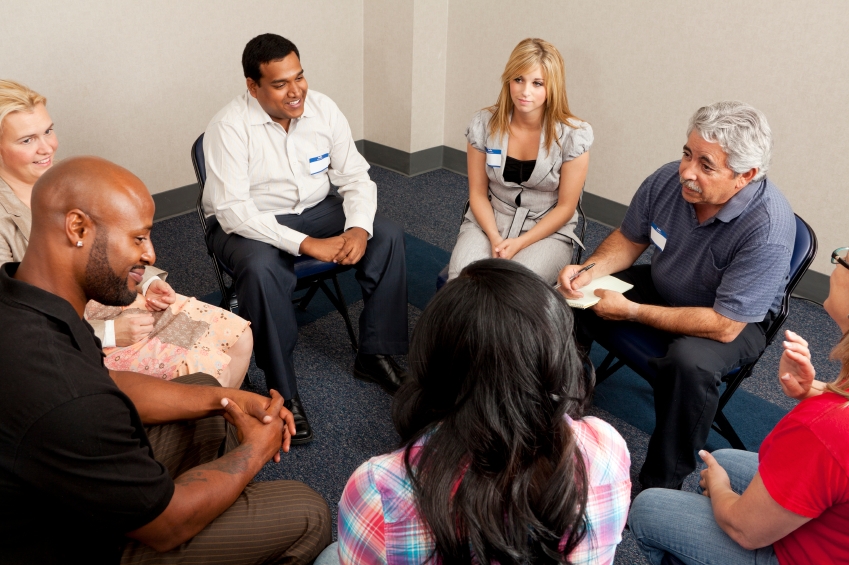 Choosing to live a sober and clean life free from drug abuse is a lifetime choice and it's a way of life and a goal capable of being achieved by anyone regardless of their level of addiction. The idea of living while clean and sober might seem easy to anyone who has never experienced alcohol or drug dependency, but for an addict, this reality may seem almost unattainable. Regardless, anyone can eliminate addiction from his or her life along with the damage it causes all with the assistance of addiction treatment programs and centers available.
If you want to live a life without alcohol or drug abuse, you first need to make the choice that you want to live a clean and sober lifestyle. After making this choice, you have to resolve not to return to your previous alcohol or drug dependent lifestyle. It is crucial that you put your drug-dependent past behind you as it was an unhealthy way to live and it was detrimental to your life and your future. There is nothing associated with drug or alcohol abuse that is worth you messing up your life for or even reminiscing about.
The next step in the journey towards a life without drug or alcohol abuse is to become sober. After making the choice to change your life, it is crucial that you look for a rehabilitation center for alcohol and drugs to help you achieve sobriety and maintain this state. Facilities you will gain access to while in rehabilitation include professional therapy, counseling, and treatment. This will form the foundation for your life without drug or alcohol abuse. Anyone addict who only undergoes the process of physical detoxification has a chance of suffering from a relapse back into alcohol or drugs. Your rehabilitation program must offer treatment for substance abuse while equally catering to your personal needs. Rehabilitation facilities for drugs and alcohol that offer free residential environments are ideal for preparing recovering addicts for an independent life of sober living. Such facilities not only treat the addiction but they also teach recovering addicts on ways to make healthy positive choices as they go through their day-to-day lives. They offer the recovering individuals the inner discipline and life skills required to live their lives devoid of drugs or alcohol.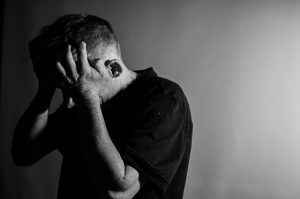 Addiction recovery in rehabilitation centers for the long-term can be aided by meeting and interacting with other individuals with a similar experience as yours who have succeeded and are living clean and sober lives. Your loved ones are essential to the recovery process as they will offer you love, care, and support throughout enabling you to come out a better person. They will need to gain insight on how alcohol and drugs have had a negative effect on your life. They will also be asked to respect any of your needs all through the addiction recovery process.
The individual should try to make strides towards meeting new people and interacting with people looking to achieve and maintain a clean and sober lifestyle. It can be especially challenging to avoid drugs or alcohol when you just want to hang out or have fun. However, if you are hanging around a sober circle of friends, then you will not have to worry about drugs or alcohol being in the equation. Having a strong support system is the most important parts of the recovery process in helping you avoid a relapse more so when the temptation strikes or when things get tough.
Furthermore, completing the addiction treatment program does not translate into being cured of drug or alcohol addiction. You will have to make determined and conscious efforts towards maintaining a clean and sober lifestyle for the rest of your life. You will have the added advantage of possessing the necessary skills to achieve this life.
Tips for Avoiding Relapse
Living a healthy life without drug or alcohol abuse is beneficial for your well being. Alcohol and drug abuse has dangerous effects not to mention it can take its toll on your overall health and the state of your body. Drugs and alcohol can also wreak devastating havoc on your emotional well being and the fact that these substances can affect your mind, body, and soul should be enough to make you want to reconsider your life choices.
After completing any rehabilitation process for alcohol or drug addiction, a recovery addict might feel an instilled sense of accomplishment not to mention a refreshed spirit, and a connection to fellow rehab attendees. After completing rehabilitation recently, you should take some time to acknowledge your efforts in showing willingness to change your way of life and face you deep-seeded personal issues. You should also acknowledge all the hard work you have dedicated towards your recovery from addiction to alcohol or drugs. Your decision to eliminate drugs and alcohol as an option from your life is an indication that you have made a significant life change for the better. Change is hard, very hard to accept and maintain. Trying to change the course of your life by eliminating your bad habits and altering your behavior takes significant perseverance and hard work in order to maintain these changes.
Drug or alcohol addiction is essentially a disease and so making the choice to stop using these substances after the development of an addiction is very challenging. It requires practice, patience, and most importantly, time. Just as is the case with other diseases like hypertension, the possibility of relapsing is a very real one. Addiction treatment programs are tailored in a way that provides the addicts with the support they require to get rid of old coping mechanisms and unhealthy habits to establish a new way of life through healthy new habits.
There are daily schedules developed to keep them occupied, active, and focused on all it takes to recover. Another crucial part of the rehabilitation program involves preparing the recovery addicts for a life outside the treatment program. There is a considerable increase in the chances of an addict relapsing without the proper support and structure in his or her life. Relapsing does not mean the treatment and rehabilitation process was a failure or did not work, it only means the disease symptoms have reappeared. This means that the treatment model employed will need to be adjusted in the following ways.
How to Avoid Relapse
Changing Your Friends
After making the choice to eliminate drugs and alcohol from your life, you need to change everything associated with your life and your routines in the past. The first step in this process may include changing your circle of friends and choosing new sober ones. If you are looking to keep away from the temptations of alcohol and drug abuse, you will have to cut off any people who use drugs from your life or avoid spending time with them.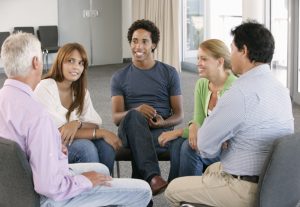 Triggers hold a significant impact on an addict's life. The term 'trigger' is often used in rehabilitation to describe specific events or patterns that can lead an addict back towards a relapse. You may end up remembering a celebration with close friends over some harmful substances or drinks and in this moment of weakness, you may end up craving that feeling of enjoyment or euphoria. You may even find it difficult to be in the company of a particular group of friends without alcohol or drugs, particularly if these are the only things you have in common. As a recovering addict, you need to be able to pinpoint the risky situations you are supposed to avoid in advance and by all means. This includes old haunts, which are specific places associated with a culture of drug use. Examples of such places include homes of drug-using friends, specific areas of college campuses, dance clubs, bars, and raves.
If you are serious about a living a life that is free from drug or alcohol abuse, you should avoid such locations regardless of whether you have emotional ties to these places. If for example, any of these locations is on your way home, to work, or to school, you may have to consider looking for alternative routes. Being in proximity of old memories or old haunts, going to dubious locations, or spending too much time with the wrong crowd can cause trouble for an addict. Alternatively, look for new hobbies, people, and places that coordinate with your new, clean, and sober lifestyle. How you handle stress will determine whether or not you relapse. You can find plenty of options such as volunteering, book clubs, or hiking to help you develop a regular routine that supports your recovery.
A Sober Living Home
This is another method that has been proven to successfully increase the chances of avoiding relapse. It describes a private residence that is solely under occupation by people who are in recovery from alcohol or drug abuse. Living with other individuals who know how important it is to remain sober can help to give you encouragement and support whenever you feel stressed or tempted. There are a few general requirements for staying in a sober living home:
– You will have to pay rent
– You will have to do what is required of you in terms of household chores
– You are not to use alcohol or drugs
– You are to attend support meetings either conducted at facilities nearby or in the home
A sober living home usually has a method of governing everything and in-house rules. It is important that you check out several of these sober living homes before you decide on a temporary or permanent residence. This ensures that you can mesh with the personalities present and that you can cope with the living structure offered by the home.
Devise a Plan to Help You Avoid Relapse
Addiction, as mentioned before, is a disease and it comes with cravings for alcohol or drugs. Even though most people in recovery report that their cravings have reduced as they maintained sobriety, at times your body will remember the substances it used to get and it will crave more. Such cravings can lead to a relapse if you have not established a plan to handle them once they occur. Recovery programs such as Narcotics Anonymous or Alcoholics Anonymous encourage their participants to get a sponsor. A sponsor is a person who acts as your lifeline in talking you through these cravings to help you avoid a relapse. You do not have to be a member of the above-mentioned organizations in order to take advantage of this process to get through challenging periods. You can discuss what you are going through with supportive family members or friends. Establish a network of available people you can contact in the event of an emergency.
Cravings can occur at very inconvenient times like in the middle of a family dinner or in the wee morning hours. When you are talking about your wishes and needs with your support network, ensure it will be possible to call them any time. After receiving the approval from your support group, make use of it and do not be shy to contact someone because you are afraid it will inconvenience or disturb him or her. If the person has talked with you about your need for a possible emergency support system, this means that he or she genuinely wanted you to call them regardless of the day or hour. This will be a moment of crisis during which your needs will come above anything else they could be doing at the time.
Keep Rehab in Mind
A few rehab facilities provide refresher courses free of charge if not for a very small fee. If you feel your temptation to abuse alcohol drugs growing significantly stronger, you may want to go back to rehabilitation for several days to conquer these increased cravings. After going back to a normal life and setting up new habits and a new routine, you might be hesitant to leave it again. Going back to rehab for several days will not ruin all your efforts and it will save you from the damage that could happen if you ignore the temptation and relapse. If you end up relapsing and going back to your former drug/alcohol abusing habits, you could ruin your life and lose everything that you have worked so hard to rebuild. Your life is worth more than anything else is and you need to commit yourself to an atmosphere that will facilitate healing.
Talk about Your Addiction with Your Employer
When you are on the job, stress is an unavoidable factor. You have the option of asking your employer to make things less stressful for you depending on your specific line of work. The most important thing you can do is inform your employer about your addiction illness and the effects it could have on your work schedule. Try arranging an adjusted work schedule together with your employer if you will require thirty minutes over lunch hour to attend a meeting with your support group. You can try staying thirty minutes late or coming in half an hour early daily to compensate for lost time. Rushing in between work and meetings can jeopardize your recovery by increasing your stress levels. Your employer will see that it is beneficial to help you live a healthy life because it will influence your work performance, productivity, and job satisfaction.
Take Medication
Almost half of all recovering addicts are suffering from a dual diagnosis so if you are in this category, it is crucial that you always take your medication regardless of whether you feel well. Psychological health conditions such as depression or anxiety disorders contribute to alcohol and drug abuse. Symptoms of such disorders can be controlled successfully with medication in most cases. The bad news is that these medications can be so effective that the symptoms can completely disappear sometimes and this could mislead the recovering addict into thinking he or she is cured. These kinds of mental illnesses do not have a cure and the only way to curb the symptoms is to regularly take the medication. Stopping the medication will cause the symptoms to reappear and trigger the same self-destructive behavior that led to the substance abuse in the first place.
Establish a Day-to Day Routine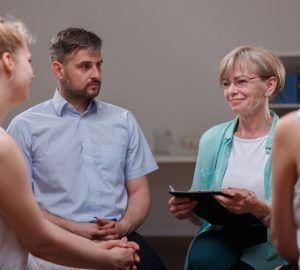 If you want to live an alcohol and drug-free life, you will need to be practice and put in the necessary effort. An excellent way to set up a healthy structure similar to the one you had while in rehabilitation is to come up with a daily schedule supporting your new-found lifestyle. Ensure you write it somewhere you can see it. When you are planning the starting hours of your day, include a form of reflection prior to embarking on your day-to-day tasks to help you significantly. Ensure you also make some time for your meetings, daily walks, and physical activity. If you are finding it hard to remain organized and follow the schedule, consider installing a mobile app to remind you frequently of what you need to do.
Make Use of Your Willpower
Willpower is often viewed as a muscle that needs to be exercised everyday just as you would with any other muscle. You can train your willpower through taking small steps demonstrating that you are committed to remaining clean and sober.
Prioritize Sleep and Healthy Eating
Adequate sleep and healthy eating are crucial to any recovering addict. Sleep deprivation has been connected to several physical conditions including reduced productivity, foul moods, and reduced cognitive function. Ensure you have an established bedtime that you stick to and also make a habit out of preparing healthy meals to eat. You can try to learn some healthy new recipes by taking a cooking class or frequenting the local farmers market. Your diet will make a significant difference in your overall well being.
Concentrate on the Positive Things
Addiction thrives on all things negative as well as isolation since it is a disease. This is why it is essential that you mentally focus on the positive things always and concentrate on seeing the glass as half-full.
Be Patient
Transitioning to a life without alcohol and drug abuse after living with addiction is difficult, as we have established, therefore, it will not happen overnight. It will not happen in a week, a month, or even a year but every step you take towards bettering yourself is a start. One of addiction's hallmarks includes instant gratification and impatience and making changes to your life will take some time so you need to practice patience. Try taking each day as it comes and living in the moment while keeping in mind that recovery is not a destination but a journey.
Living in the Moment
You cannot change your past and most addicts say that replaying negative events, going over past mistakes, or dwelling on the past often leads to negative thoughts that can gradually set you up for a relapse. It is best to remain in the present as much as you can and avoid ruminating over the past. Establish a strategy to help you deal with negative emotions, feelings, and thoughts whenever they come up.
Keep on with Individual Therapy
When talking about addiction recovery, individual therapy is a vital element of the process. Your therapist is there to advocate for your recovery and health openly while being a committed listener for all your issues. Most people think that talking about their problems with a good friend is as good as getting therapy. An experienced therapist is a professional in mental health that has undergone years of training to recognize all the signs of your struggle and help you establish your new life.
Engage in Group Meetings
One of the most ideal ways to make sure you do not relapse is to be fully participative in your 12-step meetings while sharing your recovery. The best way to keep you grateful for your earned sobriety and on your toes is to work with other addicts. These group meetings and 12-step meetings allow you to release all you problems by feeling free to share them in a supportive and caring environment.
In the event that you relapse, do not feel about it because many people who have completed their addiction treatment programs relapse. Get the help and be proactive about it by calling a professional, your sponsor, someone in your support network, or an addiction treatment specialist. This will help you get back on track with recovery as soon as possible.