ORANGE COUNTY DETOX FOR DRUG & ALCOHOL ABUSE
Learn About Options for Treatment

Educations & Resources for People Who Struggle with Addiction & Alcoholism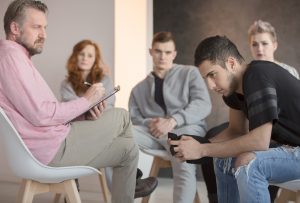 Rehabilitation programs or facilities have been designed to help people recover from mental or physical illnesses, injuries, and addictions. However, drug rehabilitation programs seem to be the most common kind because anyone who is addicted to drugs usually needs the extra assistance and care provided in drug rehab.
Drug rehabilitation facilities help people addicted to drugs by treating their drug dependency. Drug rehab is meant to free you from substance abuse. Such people usually look for treatment once their substance abuse problem becomes out of control and impulsive, but their decision-making has not been altered by the negative side effects. There are multiple drug rehab centers countrywide all designed to help adolescents, women, and men with alcohol or drug addiction.
The Process of Rehabilitation for Substance Abuse
The details of drug rehabilitation are dependent on the individual's requirements. Doctors, behavioral health counselors, and intake counselors all have crucial roles that they play in helping to define any successful rehabilitation process. The process of drug rehabilitation can be divided into four steps.
a) Assessment: Following initial contact with individuals looking for drug treatment, a team of supporting staff, therapists, counselors, and doctors will develop a personalized treatment plan. The process continues as the patient is taken into the rehab facility to make sure he or she gets the ideal possible medical treatment and recovery outcome.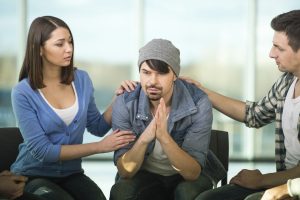 b) Detox: To begin the process of rehabilitation, a detoxification first needs to be done to eliminate any harmful substances from the body. Detox can be dangerous and as such, the process must be coordinated by a credible and trusted treatment facility with supervision from doctors and nurses.
c) Rehabilitation: detoxification marks the beginning of recovery and healing from substance abuse and addiction. Rehabilitation includes the use of therapy to identify any underlying problems that fueled the addiction to begin with.
d) Aftercare: Aftercare is also a crucial stage of the recovery process because it makes sure that the transformation that occurred during rehabilitation is sustained in the long-term. Aftercare comprises of steps to make sure the skills acquired during rehab become incorporated into the patient's daily life.
There are various options available for treatment for anyone who is specifically looking for drug rehabilitation. Drug rehab may include various therapy options, care levels, and programs. Drug rehab centers can be very beneficial to anyone looking for assistance with comprehensive emotional and medical care. These facilities work closely with their clients in order to determine the hidden causes of their addiction to help them heal by addressing the roots of their substance abuse.
Drug rehab services can provide a source of strength for individuals who have been struggling with addiction for months or even years. Usually, drug centers utilize various methods to help people get through substance abuse including programs ranging from outpatient and inpatient programs to medical detox. Drug addiction usually alters the individual's behavior and this can affect all aspects of the person's life. Patients in drug rehab usually work very hard to make sure their lives go back to normal in the healthiest and safest way possible.
WHO NEEDS ALCOHOL AND DRUG DETOX TREATMENT?
Every person can suffer from alcohol and drug addiction, though how our bodies and brains react is different. Some people try drug or alcohol and love the experience, but others try it and hate it forever. Not every person who takes drugs and alcohols can develop an addiction, but anybody regardless of age can suffer from it.
There are some factors that might increase the possibilities of suffering from drug addiction; family history, early consumption of drug, mental disorders and troubled relationships. There are multiple drug addiction triggers which include spending time alone, not caring on how one looks, craving to use the drug every time among others.
If you notice the consumption of drugs is becoming uncontrollable, seek medical help. The process might take time, but it will help you in dealing with addiction.