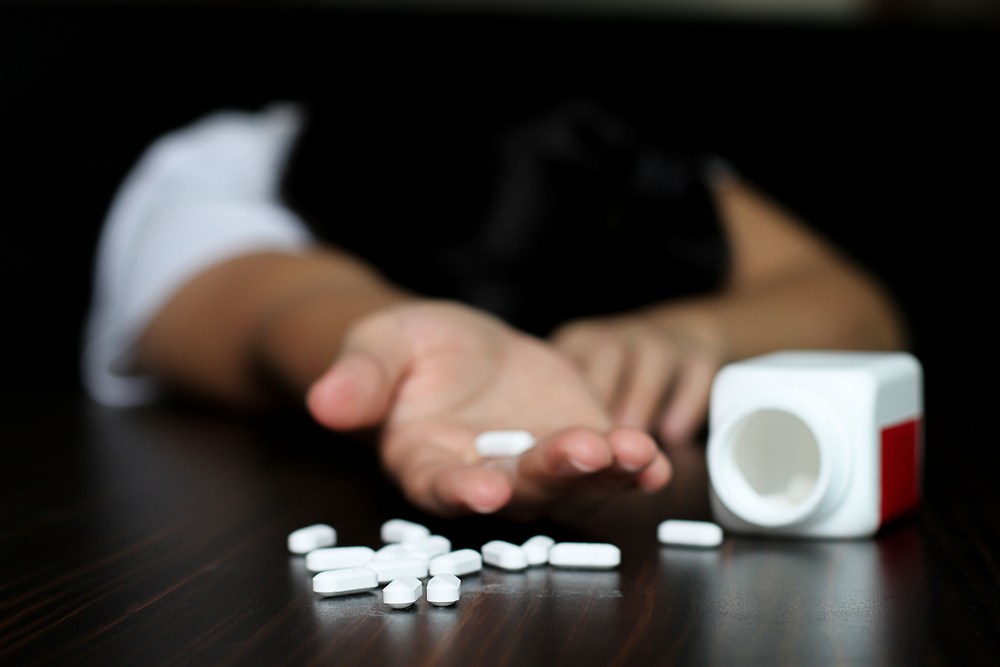 Most parents ignore the fact that their children are capable of abusing drugs or alcohol. Besides, parents contemplate that strict rules of no drugs or alcohol in the house can help in combating their usage by kids. Surprisingly, many kids discover substances and alcohol intake on their own, and far away from home.
Blunders Parents do in the Prevention of Child's Drug Abuse
Even the parents who know the risks involved in drugs and alcohol abuse in children are not even certain on how they can combat abuse in their home. The following are some mistakes parents make, knowingly or unknowingly as they fight drug and alcohol abuse at home;
1. Not setting realistic anticipations on child drug abuse.
Often, parents and guardians underrate their ability to influence children on the abuse of drugs and alcohol. Researches state that kids whose parents do not give them stern warnings on the abuse of substances and alcohol, have a higher likelihood of abusing them than adolescents whose guardians and parents state clearly their displeasure.
In other studies, it is claimed that parents who practice strict parenting style, their children are more likely to abuse substances or alcohol than those who prevented drug intake through communication, understanding, and empathy for their kids. Communicating clearly and making children understand your stand lovingly is effective in preventing abuse of drugs and alcohol by children.
To prevent substance and drug abuse in children requires the parent or guardian involvement; one should be strict but not cruel. Also, one should use effective and the right communication skills when addressing the kids. You can practice right communication skills by;
• Letting the kids know that you anticipate them not to try drugs and alcohol.
• Not judging them and motivating to avoid drug and alcohol consumption. For example, do not tell the child that drugs and alcohol are used by hopeless or thugs. They may criticize your statement, and for those who have already consumed the drugs or alcohol, they will feel guilty, and guilty and they might not be free with you.
• Setting and following your boundaries as far as drug and alcohol use is concerned such as not driving when drunk or riding with persons who are intoxicated. Tell your children about your rules.
• Coming up with a plan with your kids so that they can call for help despite anything. They can give you a call any time of day or night to pick them than taking risks by driving when drunk or being driven by friends who have taken alcohol or drugs.
2. Failing to take the attempt of kids to try drugs or alcohol seriously.
Guardians and parents justify them believe that, children will try drugs and alcohol in any way, and that it is safer if the experimentation is done under parental directions at home, than trying at their own, and in the company of friends. Researchers state that it is a very dangerous mistake for parents and guardians to argue this way.
In a certain study, an addict who started abusing substances and alcohol while they were growing, claimed that their parents played a big role in influencing them to abuse drugs and alcohol. They turned a blind eye to his situation and assumed that it was normal and will vanish with time. If the community or the parents had intervened, he felt that he could not be in such a situation.
Some parents assume that their kid is bright and smart enough to attempt drug and alcohol use. Unluckily, however, the extent of smartness of your kid, it does not matter when it comes to substance or alcohol abuse. Most kids get into drugs due to peer pressure and lack of stern warnings on abuse of drugs and alcohol. Every kid no matter how smart they are they want to have friends and be popular in their school.
Irrespective of the factors that contribute to first attempt to consume drugs or alcohol, it is dangerous, and it can be a sure path to drug and alcohol addiction. Studies reveal that children who abused drugs while growing, tend to be addicts even when they grow up and quitting can be a great challenge.
Most parents and guardians think that it is normal for children to take alcohol or drugs at bashes. Surprisingly, some parents go to the extent of distributing the substances and alcohol in the parties, underestimating the power of their actions in influencing the children to abuse drugs and alcohol. Parents mistakenly suppose that by tasting, the kids cannot be addicted, and that experimentation will stop as the child grows.
However, teens can be tricked to eat drug-laced food at parties or in their friend's house. It is the responsibility of a parent to assist children in avoiding such foods. In most cases, we warn our loved ones about spiked drinks, but we should also let them know of the possibility of drugs in the food.
Get to know whoever is hosting your kids for the party, ensure they know that your goal is drug-free life for your child. Tell your kid if they doubt, to avoid baked or candy food. Marijuana is commonly made in these forms. Be in the good knowledge of the friends attending the party. Let it be clear to your children that having fun is good, but they should be careful whom they hang out with it at the party and to take precautions.
3. Underrating the mental health problems associated with drugs and alcohol abuse.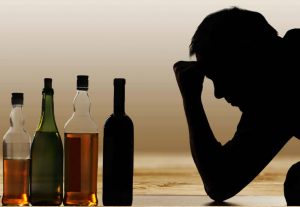 Most parents lack knowledge on the mental health of kids. Most adolescents will abuse drugs or alcohol if they are undergoing serious mental health problems such as depression and stress. Children who are dealing with depression experience sadness, irritation, and hopelessness. They have high chances of abusing drugs or alcohol than those who are not depressed.
Also, teens who have Post-Traumatic Stress Disorder(PTSD) have five times more probability of abusing substances than those with no history of mental illness. On time and proper evaluation of kids suffering from mental health problems can help in preventing drug and alcohol abuse among-st kids.
Learn to discover symptoms of depression, PTSD, anxiety, and other issues related to the mental health of the child. It can help in noting when your child needs medical support to prevent them from turning into drugs to help them calm the symptoms. Consider your family history as it can also contribute to drug and alcohol abuse in the child. Genes play a great role in brain development.
4. Failing to notice the behavioral change in your child.
Most parents ignore signs of mental health issues in children. A child who is suffering from stress or depression will not be free to open, and thus they take drugs and alcohol to help them avoid reality. Children abusing drugs can be secretive, and as a parent, you might knowingly or unknowingly ignore the signs. The following are some alerts that a child is abusing drugs or alcohol;
• Change of friends
A kid will stop hanging out with his or her old friends and gets new ones. They will not want you to know the new friends and when or where they meet. Also, they will no longer be spending time with age mates but older ones. Take note of the new friends, if they are always causing tantrums or are rebellious, that is a clear sign they are under the influence of something.
Teenagers who are under the influence tend to enjoy being alone and can do anything to keep family members from their rooms.
• Appearance
Children who have started consuming substances or alcohol, change their looks or appearance. Adolescents are always very keen on how they look. A kid who was ever well-groomed will gradually start to stop taking a shower, wearing clean ironed clothes, or brush their teeth. Also, they might change their wardrobe and start putting on strange clothes, jewelry and draw tattoos.
Your princess was a good friend of the mirror and would never step outside the house with uncombed hair or makeup, and instantly stops caring how they look, is a stern warning that they might be using a drug.
• Undergoing Problems at school or college
Poor performance and indiscipline cases at school start occurring and this was not the norm. They have hit a kid or talked ill of a teacher or a classmate, do not take it lightly or ignore it as a common misunderstanding.
A child will start to forget to do their home assignments and thus drop their grades. The school will no longer be interesting, and they will start missing lectures or skip to go to school. Also, activities in school which were fun to them will no longer be fun anymore such as games or music activities.
• Physical change
A child who has started taking drugs will change even in her or his body. They will no longer be energetic or inspired as they were and will be lazy. Their eyes look red and they might have red patches on their skin, this can be due to consumption of alcohol. Also, red eyes and constricted pupils can be a result of marijuana intake.
You will notice that they have unusual burns around the mouth and fingers, it is a sign that they are smoking heroin via a metal or glass tubes. Kids who have started abusing cocaine will develop serious nose bleeding and chronic headaches.
• Money issues
Drugs and alcohol are expensive, and a kid will require money to buy them. Due to this, they will start requesting money from you for no valid reason. If you notice that money is missing from your wallet or handbag, do not ignore. Follow up and get to know where it has disappeared to, you could be the one financing the kid in abusing substances and alcohol. Also, some notorious children will steal home items to exchange for drugs or sell them to get money to buy drugs or alcohol.
• Lack of interest in hobbies
Children who have begun to consume drugs will lose interest in things they used to enjoy doing like swimming, playing soccer or watching movies. They will no longer put their attention on them as it is diverted to drugs. If your child is abusing drugs, they might have emotional outbursts and start picking arguments with everybody including you.
• Change in eating and sleeping patterns
Children have specific times when they take their meals, when they go to bed, and when they wake up. Most kids tend to be very active during the day. If the child has started using drugs, they will want to sleep during the day and spent their nights awake. Depending on the substances they are consuming, some may lose appetite for no good reason, while others will overfeed or eat at small intervals.
• Strange and specific smells
You will discover that there is a change in the way your kid smells. If you notice the smell of marijuana, cocaine, cigarettes or alcohol on the breath of the child, it is a clear symptom that they are using those substances, in any way, where could be the odor be emanating from in their room. Also, you may observe the scents on their clothes, bedroom or in your car after riding with them.
• Drug paraphernalia
Kids are sometimes forgetful, and they might forget to clear the packages of the substances from the room, or even in your car. However, many parents are not aware of paraphernalia. Although each drug has specific items associated with them, you may notice strange items in his or her bedroom.
For a child who is using marijuana, you might find rolling papers, metal or wooden tubes, cigars which they use to fill the drug to form a blunt, bongs which are used to filter marijuana, and E-cigarettes for smoking the drug concentration. Heroine is normally in liquid form, and hence you may notice pipes, needles and small spoons in the room.
Children who use inhalants might be in possession of rags that they use for sniffing, balloons, tubes made of glue, and nozzles. However, they do everything to retain a fresh breath by using mouthwash, mints or breathe sprays. To avoid having red eyes, they will use eye drops, so if you notice any of those items in their room, talk to them and inquire on their knowledge on drug and alcohol consumption.
Kids purchase paraphernalia from the internet, tobacco shops, gas points, or they might be given by their peers as gifts. Note that it is against the law to sell drug paraphernalia, or to import and export them.
Protecting Children from Buying Drugs Online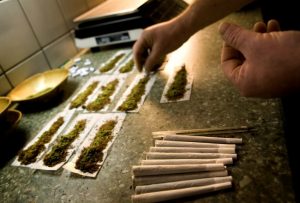 In the past years, children could only get drugs from their classmates, friends at a bash or from a medicine cabinet. Unfortunately, kids can now easily access substances from the internet. It can be challenging to know whether your child is buying drugs from the internet as they use "dark web," and use bitcoin to pay.
Check out what they search on the internet from the browser, in phones or computers. Look for "how to buy…" kind of searches. Be close with them and inform them all the consequences of drugs consumption. If you suspect any search, inform them your worries in a good way, making sure they will not feel like you are spying on them, which you are ideally doing.
Be vigilant on anything that is delivered in packages. Drugs are always brought in unmarked inconspicuous packages. If your child is getting packages you did not anticipate, inquire about it or insist on being there as they open the package.
5. Accusing yourself
After noticing that their children are abusing drugs and alcohol, most parents blame themselves, which is a normal response but of no help in such a situation. Do not concentrate on what you suspected, or you did not know. Save that time and energy for assisting your kid instead. Accept that what happened in the past can't be altered, but you take full control of the future of your child.
Setting a good example for your children is a good parental tool. Avoid using drugs or alcohol when with the children. If you use drugs or alcohol, do not keep them at home. It helps addicted children to gain sobriety and in their recovery process. Try talking to your kid, and they might be honest and open to you about their journey to drug addiction.
Avoid getting irritated if they fail to tell you anything about their drug abuse. Most kids do not know how or even when they started using the substances. The questions may only make them defensive. Do not put blames on their friend's or any relative and be calm; time will heal everything. Assure the kid your support and concern. Tell them that they can talk to you about anything anytime.
Realizing that your child is a drug addict can be hard and the period of helping them recover can be challenging. Take care of your body and thoughts. If you are down emotionally and physically, you may lack the motivation and energy to take care of your child. Get good sleep and eat normally. Ask support from your close friends or relatives to help in taking care of the child, for you to get time to relax.
You can also get some therapies to help you manage stress and seek advice from parents who have undergone the same experience.
6. Not Seeking Help Immediately
It is very scary and demoralizing to discover that your child is addicted to drugs or alcohol. Many children tend to be defensive and deny their drug abuse habits. Some even get angry, and thus many parents and guardians back-off. Some think that they are taking the issue to serious, and that the child will stop on their own.
It is very wrong to compare situations; some parents claim that they or relatives used drugs at such age and they stopped on their own and that the kids can too. It is not only illegal for teenagers to use drugs and alcohol, but also it has detrimental effects on their health. Some parents vacillate to seek help in rehabs as they believe that their children will stay far from them for months and the child might think that it is a punishment.
But, the period that one spends in rehab depends on many factors such as the drug one is addicted to, how long and even their choice.
Treatment Plans for Drug Addiction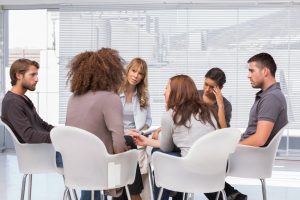 Seeking medical support can be very helpful to you and your kid. The following are some options you can choose from;
a) Counselling – You can ask for help from professional counselors to talk to your child. It can be daily or weekly.
b) Detoxification – this is a process of removing drugs and alcohol from the body. One can detox at home, though it can be painful and cause withdrawal symptoms. Ask for guidance from a medic if you want your kids to stop using substances, instantly stopping consuming drugs that you have been dependent on can be painful and the side effects can be more damaging.
c) Outpatient treatment program – these are normally done after school. The child visits the center to get advice or some medications. It can be for 5 or fewer hours and may include parents.
d) Inpatient program – it is the most effective program for children who have been using drugs or alcohol for a period. It lasts one month to three months, and the child receives 24/7 medical care.
Conclusion
Adolescents want to discover everything about themselves as they grow. Mostly children get into drugs and alcohol to prevent boredom and make them feel good. Kids sometimes have problems such as not being able to perform well in school or low self-esteem. They turn to drugs to help them avoid reality and forget their problems. At times, a child will use drugs as a show to their peer that they are fully independent.
To prevent your kids from getting into drugs, set a good example and talk to them regularly about drugs and alcohol. Be cautious with the place you live, in most cases, kids learn about drugs use from neighbors or friends. Consumption of drugs and alcohol can affect the mental health of a child.