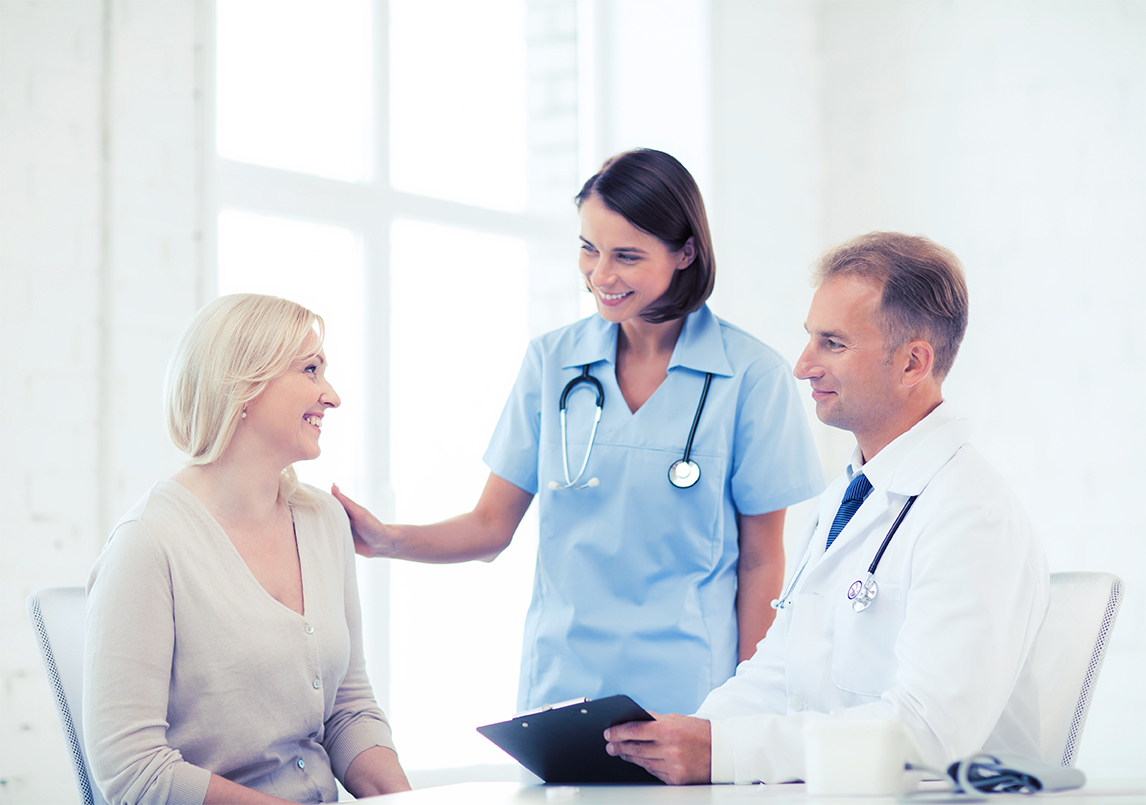 What Is a Medical Detox?
Are you sick and tired of struggling with drug/alcohol addiction?  Or do you know of a close person to you who's badly affected by drug/alcohol abuse? Understanding medical detoxification is a brilliant idea for you.
For effective management of the physical symptoms of withdrawal, a drug/alcohol addiction patient should seek medical detox intervention from health professionals. This article has got everything you need to know about medical detox.
What Entails A Drug Recovery Process?
Drug / alcohol recovery process mainly entails three key stages, namely; detoxification, rehabilitation and maintenance. Detox mainly involves helping the body rid itself of drugs and other toxic substances. Rehabilitation is the stage where the addiction patients are taken through rehabilitation sessions which can either be inpatient rehabilitation or outpatient rehabilitation based on the severity of the addiction. The maintenance stage involves programmed counselling, support groups and other recovery resources to help the patient gain sobriety.
In drug / alcohol addiction recovery, the patient should be patient with the process since sobriety is not achieved instantly. Let's now talk about medical detox in details.
What Is A Medical Detox? Here's What Everyone Must Know About Medical Detox
A medical detox is the first stage of drug / alcohol addiction recovery for safe management of the acute physical symptoms of withdrawal linked with ending drug/alcohol use. Alone, medical detoxification cannot do much to change long-term use.
So, we can say that detox is not a whole treatment for drug/alcohol addiction but it plays a key role in the initial stages of addiction recovery. Drug / alcohol addiction is an acute physical and psychological health problem that requires psycho-therapeutic treatment to curb the issues of cravings and issues affecting the brain after a long-standing alcohol use.
Therefore, a medical detox couple by follow-up care and therapy, great sobriety results can be achieved as we reduce the risk of relapse.
According to the National Institute on Drug Abuse (NIDA), it is after stabilization (offered through a detox program) that the focus of detoxification shifts to monitoring and support stages to help the body rid itself of the drugs and manage the resulting unpleasant withdrawal symptoms.
What Is The Key Goal Of A Medical Detox?
The main goal of a medical detox is to allow the body to heal after a long-term drug/alcohol addiction. Medical detox helps the body to rid itself of the drugs in preparation for long-term treatment. Depending on the duration of the addiction, the medical professionals advise drug / alcohol addiction patients whether to go for inpatient or outpatient treatment program.
Before starting on any detox program, it's important you consider the severity of the addiction and whether you've any mental illness. That's the main reason why you need to seek medical advice from an experienced addiction therapist for you to find the best detox program that meets your needs.
In addition to this, we can say that the key goal of a medical detox is to prepare the body for the great task awaiting in therapy and counselling sessions. Antidepressant or antipsychotic medications might be recommended in cases of mental disorders like depression.
The group of addiction individuals that are most likely to suffer from depression and other mental health disorders is those who are addicted to stimulants like methamphetamines and cocaine and opioids such as heroine and prescription painkillers.
What Happens In Medical Detox?
The initial stages in detoxification can be very intense and effective support is very necessary. The following are some of the common withdrawal symptoms that many addiction victims experience within several hours after their last drug / alcohol dose.
Sweating
Headaches
Nausea or vomiting
Fever
Stomach pain
Tremors
Shaking
Chills
Flu-like symptoms like runny nose
Anxiety
Excessive yawning
Watery eyes
Muscle aches
Agitation
Sleeping disorders like insomnia
Cravings – the urge to use the drug to curb the strong withdrawal symptoms.
Other symptoms of drug withdrawal are; increased sensitivity to pain, gastrointestinal distress, bone and joint pain among others. All these symptoms differ depending on the type and dosage of drug/alcohol used.
These symptoms might leave you feeling uncomfortable and this is where many addiction victims give up on addiction recovery especially when doing it alone.
Why A Medical Detox?
Medical detox is the first thing to think about for effective drug / alcohol addiction recovery. Why? It provides addiction victims with a comprehensive rehabilitation program that offers the necessary tools needed for recovery. It helps to prevent serious consequences and complications that result from sudden cessation of drug / alcohol use as it aids the patients in becoming abstinent from drugs / alcohol.
A medical Detox program is meant to provide perfect psychological healing after a long-term drug addiction since it offers stabilization throughout the detoxification period.
Your doctor will address the urgent needs first, the next need till full stabilization is established.
Is Detox A Dangerous Process?
Yes, detox from alcohol and opioids can be a very dangerous process that requires a close medical supervision to guarantee safe withdrawal.
Receiving psychiatric and medical care while detoxing from drugs / alcohol is highly recommended. Severe reactions from withdrawal are experienced within the first few hours of detox.
What Are The Common Life-Threatening Issues Of Drug / Alcohol Addiction Withdrawal?
During the withdrawal period, some addiction patients might become violent thus hurting themselves or others. Such patients become a danger and they require sedation or restraint for safety reasons. This is to ensure that the medical providers and the patient are kept safe from the increasing violence.
If the addiction patient had suffering from physical or sexual injury before they enter detox, or they were using strong drugs that increased their strength and invulnerability thus hurting themselves, such patients are at risk of causing further injury or even commit suicide. Doctors ensure that they treat any form of injury first before the onset of the detox program.
Drug / alcohol withdrawal is often associated with medical illness. The patient might suffer from debilitating or chronic pain requiring medical prescription on the right pain killers. Before they start on the detox program, the doctor first checks the patient's medical history for appropriate treatment of the withdrawal symptoms.
Dangerous complications like symptoms of psychosis is evident to addiction patients especially those with cocaine addiction. After using such drugs for a long period, the patient might become paranoid or full-blown psychosis like auditory and visual hallucinations and delusions as well as other mental disorders like sleeplessness and schizophrenia. Patients suffering from psychosis are unpredictable. No one can tell their next move. That is why this issue needs to be discussed in depth for the right medical support to be provided.
Severe depressive symptoms are also common with drug addiction patients and this might lead to suicidal attempt or even complete suicide thus posing threat to self. It is during the evaluation process that these issues are assessed and identified for immediate treatment until the patient has been stabilised.
Now you can tell why medical detox is a great idea. Most of the withdrawal symptoms discussed are hard to manage alone. Doctors give total attention and focus while dealing with withdrawal symptoms during detox.
Can You Detox Privately From Home?
Private detox at home is not recommended for various reasons. First, it might not be safe for you and you are not sure whether it will work. A medical detox is always safer, effective and comfortable even in the most severe addiction cases.
Though you can find an at-home detox kit to help with addiction recovery as you go about the process on your own, it might not be the best option. In most cases, they are ineffective and since you're doing it unsupervised, you might not know when something goes wrong with you.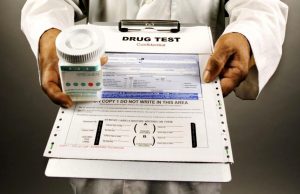 Why Drug Detox Kits Are Not Safe For You
Drug detox kits are dangerous to use. In the market today, there are various types of drug detox kits available in a wide range of prices and based on different philosophies. Some require that you take daily supplements for months while others call for a lifestyle change or conform to given religious standards for great results.
The common thing with detox kits is that they are ineffective, unsafe and impersonal.
Why Drug Detox Kits Are Dangerous
Unlike a medical professional who gives personalised treatment to detox patients, detox kits do not have this aspect considered. There's nowhere a drug detox kit cares whether you have some recurring mental health issues or if you have an active dependency on a high dose of an addictive drug. As if this is not enough, a detox kit never mind whether you've got an addiction of multiple drugs.
The worst bit about drug detox kits is that they don't help in case of unexpected dangerous developments. This might put your health at risk.
Are Drug Kits A Complete Addiction Treatment Program?
No, a drug kit is not a complete addiction treatment program. It is simply a minor initial stage in drug / alcohol addiction recovery. It can only help a drug addiction patient to abstain from drugs for a short period of time but may not help much in helping them learn how they can live without ever turning into drugs. It offers no follow-up or support needed for a successful drug addiction recovery.
If you want to begin a journey towards a successful addiction leave, a medical detox is the way to go.
Don't Suffer Addiction In Silence
Gone are the days when people used to suffer and die silently from issues like drug or alcohol addiction. No matter how long you've been in this nasty addiction, it is never too late to find help. Don't suffer in silence. Don't be shy. Talk about it. You `are not alone. Thousands of people are finding help with addiction every day. Why not you?
What Are The Factors That Influence Individual Experiences With Withdrawal?
Studies show that different groups of people experience different withdrawal symptoms caused by abrupt cessation of different classes of drugs. These symptoms and their intensity differ from person to person for the following reasons.
How Long The Patient Has Been In The Addiction
The length of the addiction greatly determines the severity of withdrawal. If the patient has been on daily use of drug / alcohol for a lengthy period, the drugs cause high levels of tolerance and this leads to severe withdrawal symptoms.
The Type Of Drugs / Alcohol Used
Different classes of drugs / alcohol vary in their influences to the body. Taking a combination of various types of drugs results of a distinctive constellation of withdrawal symptoms.
The Last Dosage Before Detox
The more you use a certain drug / alcohol, it develops tolerance leaving you with the feeling of needing more and that is why drug addicts keep on increasing the dosage to experience the buzz that they so thirst for. Therefore, the more the dosage, the more the severe the withdrawal symptoms.
Mental Health Disorders
If the drug addiction patient is suffering from anxiety or depression or any physical issue like severe pain, these symptoms can make withdrawal a difficult and distressing process. So, patients with such disorders are likely to experience severe withdrawal symptoms compared to their counterparts who didn't suffer from such disorders.
Is The Drug Long-Acting Or Short-Acting?
The half-life of the drug matters a lot during withdrawal. For long-acting drugs, withdrawal symptoms might be delayed or lengthy hours or even days while with short-acting drugs, withdrawal syndromes occur soon after the last dosage.
This's The Best Thing Ever!
Drug / alcohol addiction hinders you from living a happy and fulfilling life. It makes many people lose focus on their family, professional goals and other important aspects of life. Healing starts with you. For a medical detox to work perfectly for you, you must admit the fact that you are in a mess and that you need to find help. Talking to medical and mental health professionals is one of the best things ever! You got an opportunity to discuss about your detox and withdrawal options suitable for your case.
Which Type Of Drug Detox Is Perfect For Your Case?
As mentioned earlier, there are two types of drug detox available. We have the outpatient detox and the inpatient detox. Your doctor will advise on the appropriate type of detox based on a close examination of your case.
Outpatient Detox
This is recommended for less severe cases of addiction. In this case, the patient goes through detox treatment as he/she continues with the normal life – it is rare though. It involves regular check-ins for treatment and detox care with the treatment team. This type of detox works perfectly for individuals who are engaged at work or home since they only need to visit the detox care facility regularly for sufficient treatment.
Inpatient Detox
In order to avoid relapse and immediate care in case of a withdrawal emergency, inpatient detox is a great idea. This is where the drug addiction patient stays within the detox care facility throughout the entire detox program until the doctors confirm that the patient is in a stable condition and can continue with the other stages of drug / alcohol addiction recovery process.
Need Help?
Do you want to start a new life free from drugs / alcohol? To learn more about detox and addiction treatment and get assisted on finding the perfect type of rehab program to treat your specific situations, call now and speak with a rehab placement advisor. This is the best platform to discuss the drug / alcohol detox recovery programs available for you.
What Are The Common Psychological Withdrawal Symptoms?
The trickiest bit about drug / alcohol withdrawal symptoms is that they may pose only a few significant withdrawal syndromes but become an anchorage to intense withdrawal psychological symptoms. Using stimulant drugs like cocaine and methamphetamines can cause serious psychological withdrawal symptoms. Depression and suicidal thoughts are very common in this case.
In order to ensure safety to patients prone to severe physical and psychological withdrawal symptoms, inpatient detox is recommended. Many detox care facilities provides 24 hours medical care and supervision to keep the patient out of danger. This will protect the detox patient from committing suicide.
Is Every Detox Method Right For Everyone?
The answer is a big NO. Depending on the type of drugs used, we have different detox methods. Discuss your drug /addiction journey with your doctor for the best detox method prescription.
Let's first see the types of detox methods available
"Cold Turkey" Detox
This type of detox involves being put in a detox program where no drug or substance is administered in the entire detox process. The only thing provided is medical supervision and help in case of an emergency till stability is achieved. This might take a couple of weeks or more.
Short-Term Medicated Detox
In short-term medicated detox, the patient stops taking all substances including alcohol. The patient might be put into medication if withdrawal symptoms are severe but only for a limited duration to ease discomforts.
A good example here is the case of a patient experiencing sleeplessness during withdrawal. The doctor prescribes some non-addictive medication to aid sleep. Pain relievers are given to patients suffering from pain like bone pains. Patients receive an all-day long medication to help with fast and comfortable withdrawal.
Long-Term Medicated Detox
Long-term medicated detox is recommended to treat use of opioid drugs like heroines and prescription painkillers. To protect the detox patient from experiencing severe withdrawal symptoms the doctor might use suboxone. The dosage gets lowered gradually until the patient becomes drugs-free.
Looking For A Drug Rehab Professional?
By now I know you can tell the dangers of going through a detox program alone. I know you don't want to become a victim of life-threatening drug withdrawal syndromes. Do you? find supervision from a medical professional for follow-up, psychotherapeutic drugs/alcohol use treatment today and make leave addiction as safer, faster and comfortable.
How Long Is A Medical Detox?
According to NIDA, There is not specific recommended duration of drug detoxification period. The duration lasts as long as withdrawal symptoms persist till the addiction patient acquires both physical and mental stability.
It is until the time when the patient safely stops the use of the addictive substances that a medical detox can be complete.
Is The First Medical Detox Trial Enough?
It is good to not that not every drug / alcohol addiction patient successfully complete the detox program on the first trial. At times, it calls for multiple attempts for sobriety to take hold. Drug / alcohol addiction is a chronic physical and mental problem mostly defined by relapse. Even when relapse seem constant, don't give up. Keep on trying till you make it.
Which Medication Is Recommended For Drug Detox?
To stop drug / alcohol dependency is a very unpleasant and painful experience and not many people can make it through successfully. Medication is therefore extremely effective to help addition patients with a comfortable and successful addiction recovery. Medication helps mimic the effects of chronic drug use in the brain to ease the severity of withdrawal.
It is good to note that not all substances of addiction have medication during withdrawal. Discuss this with your detox care provider to help with a safe and painless addiction recovery.
The following mediations are recommended to assist with detox.
Buprenorphine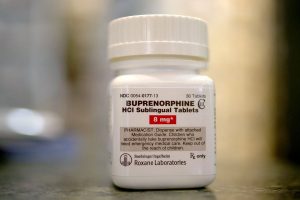 A doctor may prescribe this medication alone or in a combination nelaxone. This is a partial opioid agonist drug recommended for opioid dependence treatment. Buprenorphine contains some antidepressants. Only qualified doctors should prescribe this medication.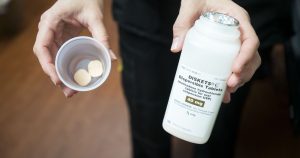 Methadone
Methadone is used to treat opioid addiction and is highly restricted to be taken in the presence of a professional doctor. It helps reduce craving and alleviate withdrawal symptoms and has a long half-life. Methadone does not explicit euphoric effects.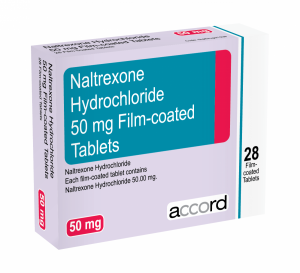 Naltrexone
Naltrexone protects the patient from feeling high due to its ability to block the effects of opiate drugs. This medication is very effective in alcohol detox. It helps prevent relapse and block doesn't cause withdrawal symptoms after cessation of drug use. The dose is available in an extended-release injection that can last for months.
Other recommended medications are acamprosate and disulfiram. Medical professionals prescribe the medication based on individual case and the type of drug / alcohol the patient has been using.
Is Medical Detox Expensive?
There is no specific amount charged on detox. The cost of detox treatment varies depending on the severity of your case and the detox care facility you chose to visit. Find out if your health insurance providers cover medical detox to cut on the cost of your medication.
Need Help With Drug/Alcohol Addiction?
Are you tired with your alcohol / drug addiction? Do you want to mark the end to your suffering? Talk to a detox professional now for help.