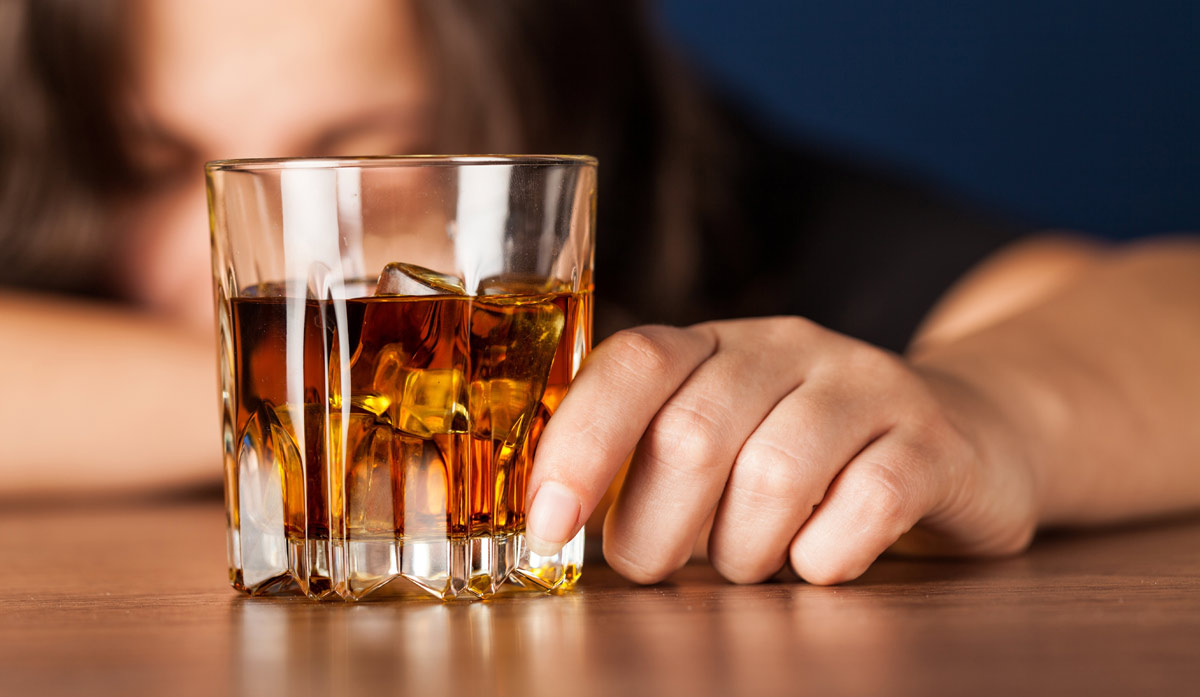 We have all seen it, depicted in movies or in real life situations. Broken marriages and hopeless children are always the highlight of alcoholic families. Sometimes we think it is an exaggeration or just something that only happens in movies. Unfortunately, the situation on the ground is much more intense that depicted in movies. Alcohol is the most abused drug in the world. 80% of individuals battling drug abuse suffer from an alcohol use disorder. Alcoholism is a disease that results from excessive use of alcoholic beverages. The American Psychiatric Association gives three criteria for the diagnoses of alcoholism. The criteria includes:
1.) Physiological problems. Examples of these problems are hand tremors and blackouts.
2.) Psychological problems. These are issues that affect the mental health of a person such as cravings for alcohol and an obsessive desire to drink.
3.) Behavioral problems. These are issues related to the life of a person and affect their social and work life.
Just like any other addiction, alcoholism begins with experimentation. Before anyone is deemed to be an alcoholic, they first began by experimenting whether they were driven by curiosity or other life challenges. It is not surprising that a majority of alcoholics did not intend to be alcoholics but found themselves in such a situation.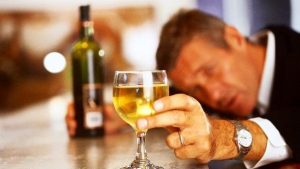 After experimentation, the use of alcohol becomes regular. A person begins to incorporate alcohol in their daily lives. Over a long period of time, the regular use becomes problematic. It turns out to be risky use where a person's behavior significantly changes with or without taking alcohol but most especially when they do not take it. Symptoms of dependence begin to emerge where a person exhibits agitation or tremors without having a drink. At this point the body and mind are reliant on the alcohol. Serious behavioral changes are now noticeable. At this point, it is essential to help the person seek treatment.
When all these stages progress, the person ultimately becomes addicted to alcohol. A person becomes hooked to the continual use of alcohol and can be referred to as an alcoholic. In such cases, professional help is the only way to help treat the addiction. The 'uniqueness' of alcohol as compared to other drugs is that it is easy to acquire, easy to get addicted to and affects the entire family unit, alcoholic or not.
Alcoholism does not discriminate on the basis of age, background, income level, social group or ethnic group. On the contrary, research shows that alcoholism is very common in highly educated people. Furthermore, highly motivated people are more likely to be alcoholics compared to less motivated people.
Alcoholism is viewed to be a hereditary disease. 50% of all alcoholics can attribute their addiction to a hereditary or genetic factor. It is common to find children picking up alcoholic habits from their parents. Besides the fact that it is deemed to be hereditary to some extent, alcoholism is a family disease because it disrupts the lives of everyone in the family. Alcoholism can cause life lasting harmful effects on any family.
76% of American adults have been exposed to alcoholism in the family. Alcoholism is the single most cause of family problems than any other problem. Statistics show that one in every four families has problems with alcohol. Parents, children and adolescents have all fallen victims to these disease called alcoholism.
Parental Alcoholism
Alcoholism can affect children even before they are born. When a pregnant takes alcohol, it circulates throughout the mother's organs and tissues. The alcohol circulates to the placenta as well. Ultimately, the alcohol passes through the membrane separating the maternal and fetal blood vessels. It is important to note that the level of alcohol in a mother's system is the same will be the same in the blood system of the child they are carrying. Alcoholic pregnant women have been found to give birth to children suffering from Fetal Alcohol Syndrome (FAS). This is one of the leading causes of birth defects in children. More than 40,000 babies are born with a mild or severe form of FAS every year.
Effects of FAS on a Baby
The more alcohol a pregnant woman takes, the more the severe FAS is in an unborn baby. Such babies are shorter and underweight unlike normal babies. Furthermore, they have brain and skull deformities with very characteristic facial features. These facial deformities include:
Small eye openings,
thin upper lips
long flat faces
a long groove in the middle of the upper lips.
The alcohol in the infant's bloodstream does not only damage their physical traits, but also their central nervous system (CNS). A damage to their CNS means they have difficulties in learning, attention span, judgment, memory, problem solving and behavioral problems.
Children with FAS lack social skills. They become easily frustrated and angrier as they grow older. They are hyperactive in such a way that they are unable to stand or sit still for a long time. Children with FAS are more often than not impulsive, poorly coordinated and have impaired speech and hearing. The effects of Fetal Alcohol Syndrome are permanent. Generally, they lead to lifelong problems and eventual mental retardation.
Psychological Problems from Parental Alcoholism
Parental alcoholism does not only affect unborn children, but the living ones as well. However, those who are already born tend to suffer from psychological problems rather than physical issues. Children with alcoholic parents suffer from low self-esteem, loneliness, guilt, feelings of helplessness, fears of abandonment and chronic depression. For such children, they have a tendency to feel that they are the cause of the alcoholic problem their parents are facing. They feel responsible and the creators of the problem. Eventually, they begin to experience high levels of tension and stress. Young children may experience nightmares and frequent bed wetting. Children of Alcoholics (COAs) may never have friends are always afraid of going to school.
Older children are obsessive perfectionists, hoarders, stay by themselves and are excessively self-conscious. They are mostly depressed because they feel different from other people. As a result, they develop a poor self-image which closely resembles that of their parents. Teenagers may develop phobias.
COAs have problems in schools because their stressful home environment prevents them from concentrating in school. There are unable to perform well since they cannot clearly express themselves. The situation is exacerbated by the fact that they cannot form meaningful relationships with other students or teachers. Generally, they end up repeating academic years or dropping out of school altogether. Statistics show that at least 30% of young women who dropped out of high school grew up with alcoholic parents.
It is common for COAs to suffer from behavioral problems such as truancy, lying, stealing and fighting. Their home environments are greatly unstable and they never know what to expect from their alcoholic parents whose moods are unpredictable. Inevitably, they do not know how to behave themselves. The feeling of being responsible for their parent's alcoholism drives COAs to think that they can alleviate their parents' alcoholism by performing good works such as getting good grades. They always seek to please their parents, something that never works. They are always walking on eggshells around their alcoholic parents because they don't want to 'make them angry'. COAs always want to rescue their parents form the devastating condition and always feel guilty when they fail. This takes a heavy toll on their emotional and mental state.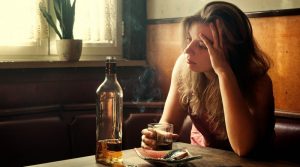 Adult children of alcoholics (ACOAs) suffer from depression and aggression. They are incapable of establishing healthy relationships of any kind with other people. Moreover, the presence of a poor self-image causes them to make poor career choices with feelings of worthlessness and failure developing.
ACOAs are unable to be intimate because the do not trust other people. They are afraid of falling in love due to feeling like they will let their loved one down as their parents let them down. Unfortunately, they end up being intimately involved with other alcoholics or abusive partners. They are more likely to become alcoholics than children from non-alcoholic families. They have higher rates of developing psychological or mental disorders such as anxiety.
Physical Problems from Parental Alcoholism
Alcoholism is associated with crime and violence. Alcoholic families have a proliferation of rape, incest and battering cases. Recent studies show that 75% of domestic violence cases involved alcoholic parents while 30% cases of incest involved alcoholic fathers. Victims of incest and battering always blame themselves. They end up feeling guilty, ashamed and helpless which may drive them to drink as a way of escaping the pain.
These children may also be neglected when it comes to provision of their basic needs. Alcoholic parents neglect their responsibilities to provide for their children. Eventually, the children suffer from malnutrition or have to find ways to fend for themselves.
Adult daughters of alcoholics have been shown to have more reproductive problems and eating disorders.
Aside from abuse from parents, adult children of alcoholics are prone to the abuse of psychoactive substances.
It is a sad state of affairs when the unit that is supposed to provide safety and security for children, is the same unit that breaks them, some beyond repair.
Spousal Alcoholism
It is common to find one spouse as an alcoholic. This situation negatively affects the other spouse. Feelings of hatred or self-pity may develop. Furthermore, they may avoid social contacts and suffer from mental and physical exhaustion. One spouse will have to perform the roles of both parents since the other cannot live up to their responsibilities. These responsibilities may be too confounding for the non-alcoholic parent that they end up being inconsistent, demanding while often neglecting the children. Since one spouse has stability it terms of work, financial difficulties mat overwhelm the family. The alcoholic spouse may spend all their money on alcohol or may even be jobless. The financial instability affects the children as well. They will have to give up certain privileges.
Alcoholism is one of the major reasons for widowhood or divorce. Many marital problems are a result of alcoholism. Spouses and children can contribute to the alcoholic persisting in their habit by allowing the heavy drinking rather than dealing with the serious alcoholic problem. For such families, it is more important to keep the family together even if it means allowing the habit to go on. Many family members of alcoholics face denial. The denial is an excuse to rationalize the alcoholic's behavior. Denial s expected because the natural instinct of every person is to protect their loved one. However, this denial becomes detrimental in the long run. It prevents them from seeking help, triggering emotional problems for the non-alcoholic spouse or the children.
Adolescent Alcoholism
Alcoholism is not just a reserve for the old. Teenagers and young adults are falling victim to the disease as well. Unfortunately, the contributing factor in most of such cases is the behavior modeled by alcoholic parents. Emotional frustrations that they face may drive them to drinking. In the end, they become just like the people they did not want to be. It is more difficult for adolescent alcoholics because they have to deal with their own baggage and that imposed on them by their alcoholic parents.
Since they have no jobs, they resort to uncouth means to sustain their alcoholic problems. Lives are cut short too early by alcoholic related diseases or getting caught up on the wrong side of the law when undertaking illegal ventures. Alcoholic adolescents face a myriad of physical, emotional and mental challenges.
The General Aspects of Alcoholic Problems
Psychological Problems
Alcoholism can cause problematic issues in a family. From emotional instability to mental disorders, alcoholism deprives family members of a sound mental health. Children suffer whether born or unborn, young or adult. Spouses suffer as well. Psychological torture can be worse than physical ailments because our mental health is what predetermines our physical health in most cases.
Furthermore, members of alcoholic families develop codependency. A codependent person is someone who is unconsciously addicted to another person's abnormal behavior. There are times when alcoholics can let go of the bottle for a while. In such a situation, the codependent person may believe that the problem has been solved. However, the alcoholic falls of the wagon again and the codependent family members do everything to hide the problem. Their agenda: 'to preserve the family's prestige' and project an image of the 'perfect family'.
Codependent people eventually become enablers (one who unknowingly helps the alcoholic in continuing the habit) because they clean up the mess the alcoholics leave behind. They clean the vomit, make excuses for them and lie to protect them. They forget about their needs and devote their lives to cure the drinker.
It is not surprising to find that some members of alcoholic families becoming psychotic. The mental and emotional turmoil of alcoholism can be too painful to bear causing psychotic breaks.
Social Problems
Alcoholic families do not like leaving in the public eye. They do not want their lives to be scrutinized. For this reason, they avoid social gatherings and interactions. Moreover, their children cannot form long lasting relationships because they always feel short. They are withdrawn and may have no friends.
Social relationships can also be destroyed when families lie to friends or bosses to cover up their loved one's alcoholic problem. At times, alcoholic families are embarrassed about their alcoholic family member and would not want to be seen together with them. Unfortunately, most alcoholic families have no social life which is redundant because the community can help.
Health Problems
Alcoholism comes with a myriad of health issues which affect both the drinker and his/her own family. We have seen that alcoholic women who are pregnant as well give birth to children with deformities which last for a lifetime.
Besides the unborn children, alcohol slowly swindles the life out of an alcoholic. They experience health issues related to the liver such as liver cirrhosis. This condition is life threatening and leads to death if the person does not give up their drinking habit. More than just the liver, other organs of the body are affected by the constant abuse of alcohol. Without treatment, alcoholics end up dying robbing the family of parents or spouses who were the bread winners of the family.
Financial Problems
Sustaining an alcoholic habit is very expensive. Most times, alcoholics are unable to hold down a job or perform poorly in their jobs. Their salaries are spent on alcohol and nothing else. Inevitably, basic needs cannot be met and children are deprived of their needs.
Finances are also needed in the treatment of alcoholic addictions or alcoholic related problems. On average, treating an alcoholic addiction requires $28,000 annually. For many families, this is a price they cannot pay.
In the end, alcoholic families end up with large amounts of debt, joblessness and no way to fend for themselves. Money becomes tight and dreams have to be given up because they cannot be sustained.
Behavioral Problems
Alcoholism takes a toll on the behavior of children or non-alcoholic spouses. Children become frequent delinquents. They end up dropping out of school. Furthermore, COAs are aggressive and have impulsive behavior tendencies, always getting in to trouble with society and with the law.
The financial troubles they face may lead alcoholics or their families to result in crime to sustain their habit or to provide for their basic needs.
Marital Problems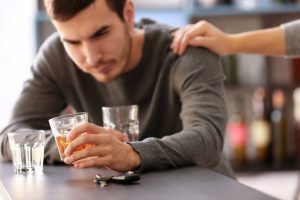 Alcoholic families lack stability. Widowhood and divorce are inevitable in such family settings. The family unit breaks apart because emotional and mental fatigue is prevalent. It is impossible for children from such families to come out unscathed.
Alcoholic families are scarred with stories of physical abuse, battering or rape. Sadly, most spouses or children who undergo abuse from an alcoholic parent and spouse defend their actions. Rarely do they take action against such behavior. In the end, the physical abuse is no longer just physical but emotional abuse as well.
Adult children of alcoholics tend to move away from home to distant themselves from their alcoholic parents. They try as hard as possible to keep themselves from being associated with their alcoholic parents. This may be due to fear of discrimination or of a greater fear of ending up like them.
Children need stable home environments to develop socially and mentally. When they do not experience such stability, they will have nothing to relate to. All they know is neglect and hopelessness. Eventually, their marriages will not work as well and the cycle goes on and on.
Is there hope for alcoholic families?
There are various ways that alcoholics can receive treatment such as Alcoholic Anonymous groups. These groups help people dependent on alcohol to stop drinking and improve their lifestyles. Frequently, most alcoholics relapse and kicking off the habit can be very challenging.
However, this is not the only solution because alcoholism affects the whole family unit. Alcoholic families need treatment just as much as the alcoholics do. This is achievable through family and marital therapy. Families can be assisted by family and marriage counselors to reduce the tensions at home. Furthermore, school counselors can help adolescents who have an alcoholic home background.
Those who suffer most from alcoholism are children and non-alcoholic spouses. It is unfortunate that society maligns such people while labeling them as undeserving on their account of their parents' mistakes. This should not be the case. They need help and such families should accept any assistance offered because their future relies on just how they deal with an alcoholic issue.
Alcoholism is something one would not wish on their worst enemy. It destroys lives, some which cannot be recovered even with treatment. Unfortunately, our society is ailing from the many prevalent alcoholic homes. Action must be taken to snatch our innocent children from the claws of alcoholism.
It is not the desire of any person to live in an alcoholic family. However, when faced with this situation, one has the choice to follow the footsteps of the alcoholic or to charge themselves and crawl out whole from that situation. It is not easy. But, is there anything easy in this life?